A.B.L.E.


A B

righter

L

iving

E

xperience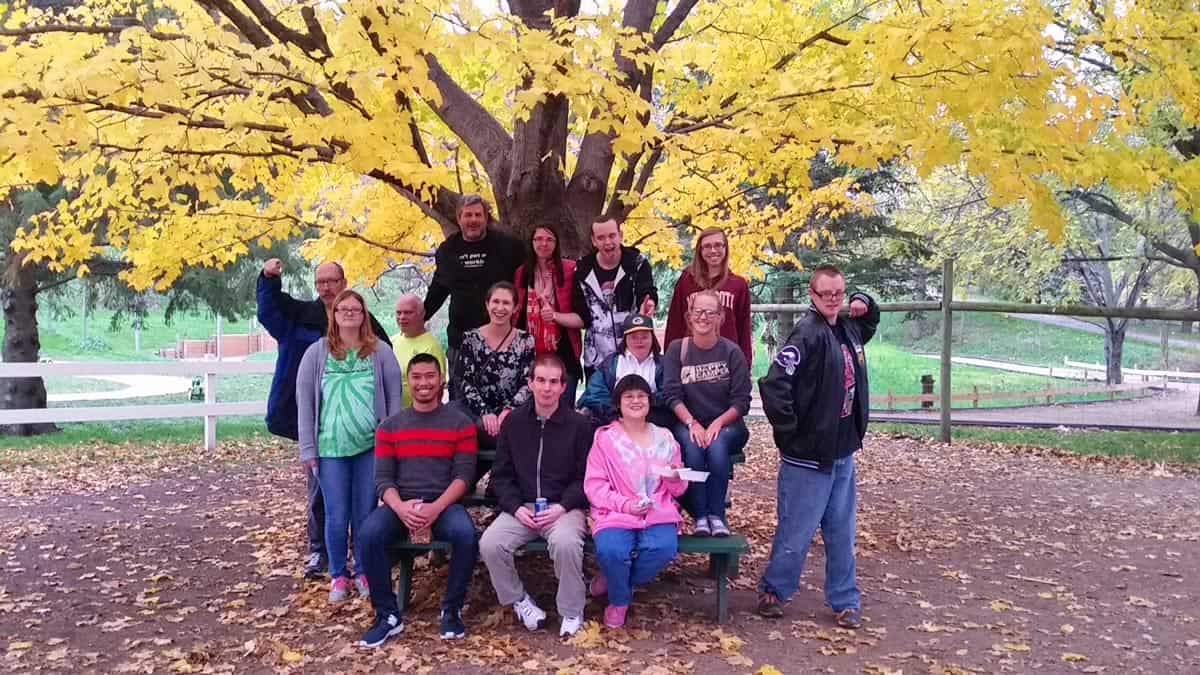 ABLE, Inc. has been providing residential care to people with developmental disabilities within Houston County for over 40 years.
Now Hiring
ABLE, Inc., has rewarding employment opportunities to fit your schedule. Full, Part and Substitute positions available in La Crescent and Caledonia, MN. If you want to feel great about what you do and enjoy supporting others, fill out an application!
Who We Are
ABLE, Inc., standing for, "A Brighter Living Experience," has been providing residential care to people with developmental disabilities within Houston County for over 40 years.
First named Houston County Group Homes, the 501 (c) 3 non-profit corporation began as a grass roots effort by concerned parents who sought an alternative to sending their loved ones with disabilities to state institutions or keeping them out of the public eye.
ABLE focuses on enhancing the lives of the people it supports by promoting their uniqueness and building their self esteem and independence in a safe and comfortable environment.
At ABLE, employees are united in the belief that people with disabilities are best served by those who value them as individuals, fellow community members and friends.
Services Offered
ABLE provides a broad range of services that enable people to pursue their dreams within their own homes or in one of the many homes located in Caledonia and La Crescent, MN.
The services provided by ABLE encourage individuals to participate in decisions and choices which affect their daily lives.
ABLE helps each person maintain independence and gain a sense of self-direction, while ensuring that a reliable and nurturing support network is available.
Depending on the individual's need for companionship, instruction and supervision, services may vary from a one hour visit a week to a full twenty-four hours a day.
Supported Living Services (SLS)
Supported Living Services (SLS) are residential based homes that can provide up to 24 hour supervision depending on the needs of the individual. ABLE operates 12 residential facilities throughout the Houston County area. Each home is customized to meet the unique needs of the people supported.
"ABLE is a very unique place because unlike many other caregiving jobs you are regularly spending 1 on 1 time with people supported. This aspect has allowed me to build a stronger, more in depth relationship with your individuals. I also think that ABLE does a great job of ensuring that our people supported are active in their community and partake in many events that involve everyone of all abilities"
Intermediate Care Facilities
ABLE's Intermediate Care Facility provides a greater level of care and supervision for residents with higher needs. This facility is the Lancer Apartments in La Crescent.
"I work as a substitute at ABLE which helps with my busy personal life so that I can go to family events then sign up for shifts when I am available"
"When I come into one of the homes I've worked in since 2000, one of the guys tells me he missed me and it melts my heart. I have built long term, important relationships with the people I serve. It's not a job when you enjoy what you do and I feel it's an honor to be there for the people"
Support ABLE, Inc.
The ABLE Foundation, a 501 (c) 3 non-profit corporation, was established in 1993 to further the mission of ABLE and provide financial stability in uncertain times.
Several fundraisers are held each year to provide programs, equipment, and opportunities to improve the quality of life for those supported by ABLE.
Mission: to increase public awareness of ABLE, provide opportunities for staff development and secure funds for programs, facilities and equipment that will improve the quality of life for individuals with developmental disabilities supported by ABLE.
Vision: that the needs of the people supported by ABLE will be met, that the quality of their lives will be improved and that ABLE employees will have opportunities for growth and development because of the work of the ABLE Foundation.
ABLE Foundation Annual Campaign
The ABLE Foundation's 2023 Annual Campaign is now underway.
If you wish to participate and lend your support but did not receive one of the annual campaign mailings, please contact Krista Coey-Bernau @ kcoey@able-inc.org
Buy Kwik Trip cards
You can support the ABLE Foundation and its mission every time you fill your vehicle with gasoline, just by purchasing Kwik Trip Gift Cards through the ABLE Foundation-Kwik Trip Scrip Gift Card Program.
You buy the gift cards, which are available at ABLE in $5, $10, $20 and $25 denominations, at face value, and a portion of your purchase remains with the ABLE Foundation.
Scrip Gift Cards can be used at the Kwik Trip pumps or for any in-store purchase, excluding money orders. There is no minimum purchase required.
To purchase Kwik Trip Scrip Gift Cards, contact Krista Coey-Bernau @ kcoey@able-inc.org
Make a Donation
You can help us create a brighter living experience for people with developmental disabilities!
Over the years, ABLE Foundation, Inc., has been sustained by a circle of financial supporters who care so much about their community that they give back some of what they reap. With increasing cuts in state and federal funding, it is becoming more important than ever before to expand our circle of support.
To make your tax-deductible donation, please make your check out to ABLE Foundation, Inc and send to:
ABLE Foundation
1700 Lancer Boulevard
La Crescent, MN 55947
Or donate online using the Donate button below
(PayPal account not required)…
If you are interested in other ways of making a donation to ABLE Foundation, Inc., such as donating appreciated securities or including ABLE Foundation in your estate plan, please call or email Krista Coey Bernau  to set up an appointment at (507) 895-8111, Ext. 1102 or kcoey@able-inc.org.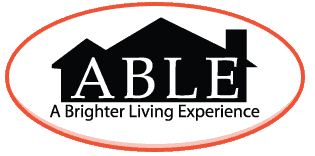 Have a question? We're here to assist you.